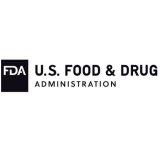 Invectys announces FDA approval to launch a Phase II clinical trial of its therapeutic cancer vaccine INVAC-1
After a recent capital raise of 4.3 M€s another significant advance for Invectys
Paris, October 17th 2017 – Today Invectys announces having obtained the agreement of the US Food and Drug Administration (FDA) to move forward with the phase II clinical trial of its therapeutic cancer vaccine INVAC-1.
The Phase II trial will start within a few months in several US centers for patients with blood diseases.
This green light from the FDA is the third piece of other good news for Invectys in the last few months:
The success of the Phase I clinical trial of INVAC-1 which was announced last June at the world conference of the American Society for Clinical Oncology (ASCO).
A capital raise of 4.3M€ in July from its historical investors who have accompanied the company since its creation in April 2010, bringing to a total of 23M€ raised.
INVAC-1 is an innovative therapeutic cancer vaccine targeting telomerase, the enzyme essential to uncontrolled cell growth which is overexpressed in a large majority of cancers. INVAC-1 induces immune responses against telomerase allowing tumor control.
To undertake the Phase II trial, Invectys is reinforcing its clinical development team and has recruited an experienced clinical trials medic who will be in charge of the study.
"We are delighted with the FDA approval which will allow us to start quickly our Phase II clinical trial in the US" says Pierre Langlade-Demoyen CEO and co-founder of Invectys. "We are impatient to confirm the encouraging results for the efficiency of INVAC-1 found in the Phase I clinical trial which will open up a new avenue to treating cancer."
About Invectys
Founded in 2010 and based in Paris, Invectys SA is a biopharmaceutical company focused on the development of innovative immuno-oncology treatments. The company explores innovative approaches to enlist and restoring natural antitumor efficacy from cancer patients.
For more information, please visit: www.invectys.com
Contact
Invectys – Acorelis – Gilles Petitot – gilles.petitot@acorelis.com – +33 (0)6 20 27 65 94