Our pipeline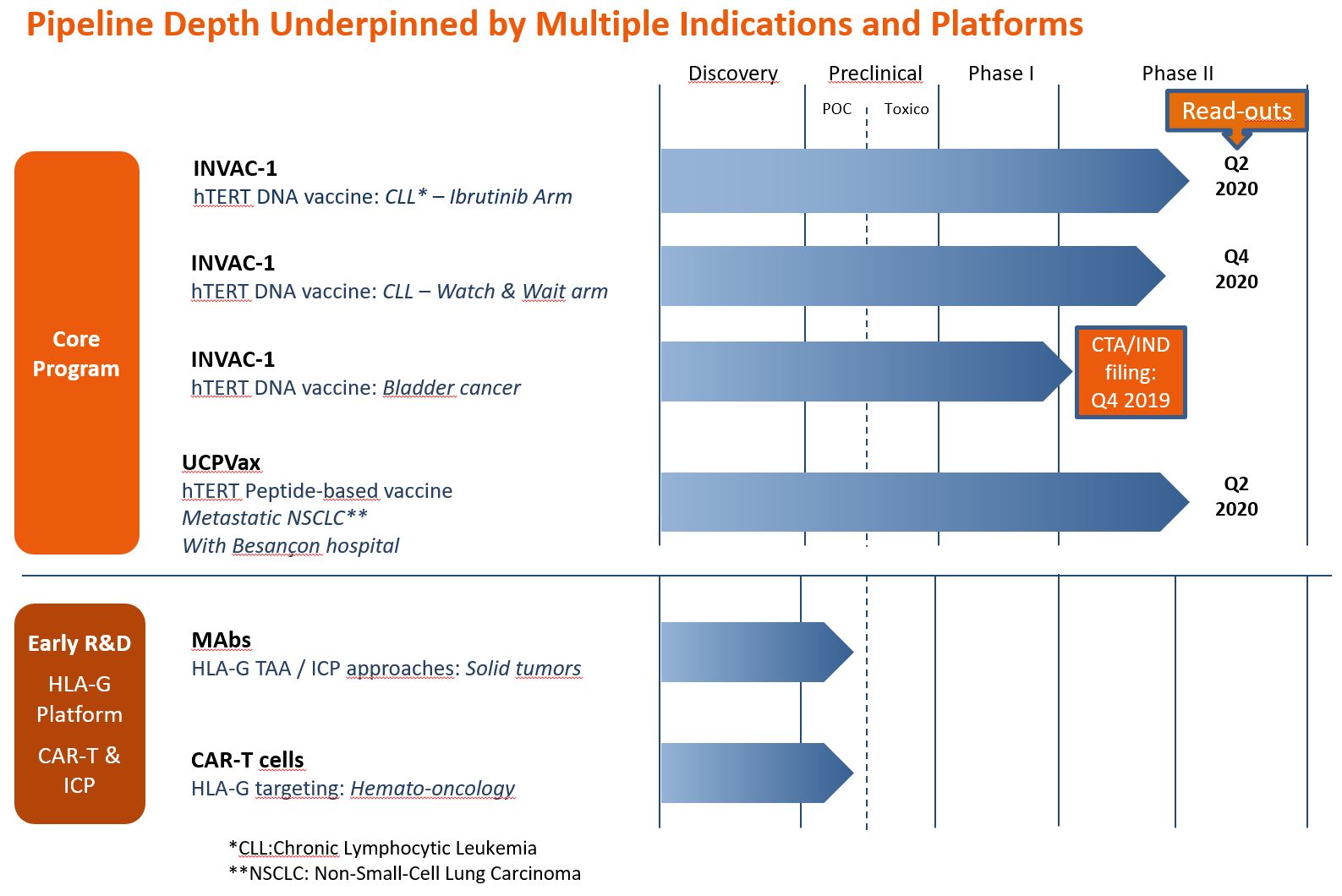 A full range of innovative and very promising immunotherapeutic oncology products for human health.
INVAC-1:    DNA-based vaccine expressing an inactivated human telomerase
INMAB-1:   Monoclonal antibody targeting a new immune checkpoint
HLA-G Checkpoint Platform: Pre-clinical programs for pharma co-development
CART-T Cells
INVAC-1
Our lead product, INVAC-1, is a human telomerase DNA-based anti-cancer vaccine. It entered phase II in Q3 2018 with a first top-line read by mid-2020. In addition to its development, the R&D team is working on combining INVAC-1 and monoclonal antibodies already marketed or either in phase III trials. Indeed, INVAC-1 could significantly increase the efficiency of other anti-cancer products, particularly monoclonal antibodies. As Mark Fishman, President of the Novartis Institutes for Biomedical Research said: "checkpoint inhibitor monoclonal antibodies won't cure cancer on their own".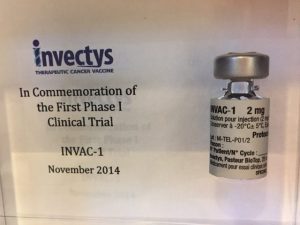 INMAB-1
Anti-HLA-G antibodies in development
Several promising clones identified
Positive preclinical results in multiple models
HLA-G Checkpoint Platform:
HLA-G upregulation seen in solid tumor cells
Tumor regression correlated with absence of HLA-G expression
Significant difference in expression compared to PD-L1
CART-T Cells
Immunotherapy based on anti-HLA-G antibody
Targets HLA-G as solid tumor associated antigen and prevents inhibitory functions