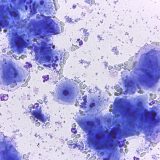 A biopharmaceutical company focused on cancer
Founded in 2010 and based in Paris, Invectys is a biopharmaceutical company focused on the development of innovative immunotherapy approaches to treat cancers.
Invectys exploits a novel approach to mobilizing and restoring the anti-tumor capacity of the immune system of cancer patients. This allows targeting practically all cancers. Invectys converged on the universal tumor antigen telomerase that is critical to uncontrolled cell growth.