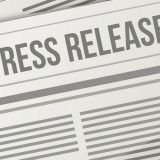 Invectys announces U.S. Food and Drug Administration (FDA) has granted Fast Track designation to IVS-3001, its cutting-edge CAR-T cell immunotherapy targeting the rarely exploited immune checkpoint and tumor-specific antigen HLA-G.
Invectys announces it has initiated the clinical trial of its lead CAR-T program, IVS-3001, in solid tumors, as well as the appointment of Dr. Jake Kushner, M.D., as its new CEO.
Melomanes is a multidisciplinary project, which aims to develop a novel combination treatment for metastatic melanoma, based on nanoparticles and CAR-T cells.
FDA granted IND clearance for a Phase 1/2a clinical trial for IVS-3001, Invectys's lead engineered anti-HLA–G CAR-T cell therapy, for the treatment of patients with solid tumors.
The collaboration will build upon the HLA-G platform pioneered by Invectys to advance novel CAR T cell therapies through preclinical development with CTMC into early-phase clinical studies at MD Anderson, and bring Invectys' technology together with the cell therapy development and manufacturing expertise of CTMC and the clinical trials expertise of MD Anderson.
Founder of MédecinDirect and former Manager of Teladoc France, Dr. Lescure is a veteran of the healthcare industry with a career spawning over more than 30 years.
Dr. Marasco brings to Invectys his pioneering expertise in the field of human antibody engineering and cellular/stem cell therapies in which he is senior author of over 175 peer reviewed publications, chapters, books and monographs and holds over 75 patents.
Dr. Cao brings in extensive experience in biological drug development and GMP manufacturing support of IND through BLA submissions.
Praveen Tyle, Ph.D., Invectys Inc. President and CEO will provide an outlook for the business and its pipeline of treatments for cancer diseases and present an overview of all of Invectys' projects to date on January 10th.
Praveen Tyle, Ph.D., Invectys Inc. President and CEO will participate in the JP Morgan Healthcare Meeting and Biotech showcase held virtually on January 10-19, 2022.
Praveen Tyle, Ph.D., Invectys Inc. President and CEO, and Julien Caumartin, Ph.D. CSO of Invectys SA, will participate in the Roth Virtual Healthcare Private Company Forum, on Monday, June 28th, 2021.
Invectys Inc. annouces the nomination of Rosemary Williams, CPA as Vice-President for Administration and Controller.
Invectys Inc. annouces the nomination of Praveen Tyle, veteran biopharma manager, as its new CEO.
Invectys' anti-HLA-G CAR-T cell project was awarded with the CPRIT Award, through which it has garnered $14.2 million.
Invectys Strengthens Advisory Board with the Appointment of Dennis J. Purcell, Life Sciences Industry Veteran and Founder of Aisling Capital LLC.
These results could lead to CAR-T cells more potent against solid tumors.
Invectys est le lauréat 2019 du prix industriel du programme MATWIN de soutien à la maturation de projets innovants en oncologie.
Financing complements the €4.3 million raised in July 2017 and represents one of the largest immune-oncology financing rounds in Europe.
After its success in Phase I, Invectys raises €4.3 million to start Phase II for its two anti-cancer vaccines.
Presentation of the Invectys clinical trial results on cancer patients at the most important worldwide oncology meeting taking place this year in Chicago, USA.
Invectys at the Third International Symposium on Immunotherapy organised by The Institute for Cancer Vaccines & Immunotherapy (previously known as the Cancer Vaccine Institute).
The research project, led by Invectys and supported by Medicen Paris Region, improved the INVAC-1 vaccine candidate to accelerate clinical trials in solid tumor patients.
This patent covers the acquisition of antibodies against a novel immune checkpoint, aiming to unlock the immune system against the tumor.
With 7 million raised in the last year and excellent results in terms of tolerance and innocuity, Invectys opens up new hopes in cancer immunotherapy.
With more than 17 million euros raised in total Invectys also benefits from 850,000€ in financing from Bpifrance.
A new clinical hope in cancer immunotherapy.
A new clinical hope in cancer immunotherapy.
With a total of 10 million euros raised, new premises, new labs and new equipment, Invectys is ready for the clinic.
INVAC-1 is an anticancer candidate vaccine targeting telomerase activity in cancer cells.