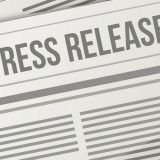 Après le succès de sa Phase I, Invectys lève 4.3 Millions d'Euros permettant la rentrée en Phase II de ses deux vaccins anticancéreux
Presentation of the Invectys clinical trial results on cancer patients at the most important worldwide oncology meeting taking place this year in Chicago, USA
Invectys at the Third International Symposium on Immunotherapy organised by The Institute for Cancer Vaccines & Immunotherapy (previously known as the Cancer Vaccine Institute).
Le projet de recherche, dirigé par Invectys et labellisé par Medicen Paris Region, a permis d'optimiser et d'améliorer le candidat vaccin INVAC-1 pour accélérer les essais cliniques contre les tumeurs solides
Ce brevet porte sur l'obtention d'anticorps contre un nouvel immune-checkpoint, visant à débloquer les défenses immunitaires et permettre ainsi au système immunitaire du patient de détruire les cellules cancéreuses
With 7 million raised in the last year and excellent results in terms of tolerance and innocuity, Invectys opens up new hopes in cancer immunotherapy.
With more than 17 million euros raised in total Invectys also benefits from 850,000€ in financing from Bpifrance.
A new clinical hope in cancer immunotherapy.
A new clinical hope in cancer immunotherapy.
With a total of 10 million euros raised, new premises, new labs and new equipment, Invectys is ready for the clinic.
INVAC-1 is an anticancer candidate vaccine targeting telomerase activity in cancer cells.