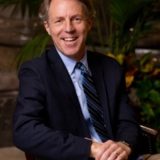 Invectys Announces Initiation of Phase 1/2a Clinical Trial in Solid Tumors and Change in Leadership
Houston, TX, USA, July 13, 2023 – Invectys, Inc., a clinical-stage immuno-oncology company developing novel therapies for the treatment of advanced cancers, today announces it has initiated the clinical trial of its lead CAR-T program, IVS-3001, in solid tumors. The Company also announces the appointment of Dr. Jake Kushner, M.D., as its new CEO.

About the IVS-3001 clinical trial
IVS-3001 is Invectys' cutting-edge CAR-T cell therapy, targeting the rarely exploited immune checkpoint and tumor specific antigen known as HLA-G. Normally expressed only during pregnancy, this checkpoint molecule protects the fetus from the mother's immune system, which would otherwise recognize it as foreign, by shutting down the immune system's response to its presence. In cancer, this mechanism is often highjacked by tumors to create a protective microenvironment, preventing the patient's defenses from killing the cancer cells.
Having won the MATWIN "Best Project" award in 2019 and the Cancer Prevention and Research Institute of Texas (CPRIT) Award in 2020, IVS-3001 is now entering the next phase of its development. A Phase I/2a clinical trial (NCT05672459) was initiated at The University of Texas MD Anderson Cancer Center on June 21, 2023, in HLA-G-positive solid tumor patients, particularly those with kidney and ovarian cancers. The co-Principle Investigators on the trial are Aung Naing, M.D. FACP, Professor of Investigational Cancer Therapeutics, and Samer Srour, MB ChB, MS, Assistant Professor of Stem Cell Transplantation and Cellular Therapy at MD Anderson.
"This is a great step towards bringing new solutions to patients," comments Julien Caumartin, CSO. "There are currently far too few reliable solutions on the market for solid tumor cancer patients, due to the complexity of solid tumors. Our vision is to provide broad-ranging solutions to the patients, and we are eager to carry our CAR-T cells to the clinic and challenge the paradigm of CAR-Ts in solid tumors."
About the appointment of Jake Kushner, M.D. as CEO
Now in the clinical stage, the Company is also announcing the appointment of Jake Kushner, M.D., as the new Chief Executive Officer (CEO), responsible for leading the transformative efforts in both the Houston and Paris offices of Invectys. As CEO, Dr. Kushner will be building on his previous role as executive advisor and close collaborator to the Invectys management team and board.
Dr. Kushner is a renowned endocrinologist who also serves as the Medical Director for McNair Interests where he evaluates and manages medical investments in support of scientific and entrepreneurial solutions for those who suffer from chronic disease. He previously served as Chief of Pediatric Diabetes and Endocrinology at Baylor College of Medicine and Texas Children's Hospital.
"Invectys is entering a new, thrilling phase of its development," said Dr. Kushner. "CAR-T cells have delivered stunning results in blood cancers, but their promise in solid tumors has yet to be fulfilled. Invectys has the potential to turn this promise into a reality and breathe new hope into the cancer care field. I am honored and humbled the Board has entrusted me with leading this bold and visionary Company."
About Invectys
Inspired by ideas from the world-renowned Pasteur Institute in Paris, Invectys Inc. has two wholly owned subsidiaries, Invectys, S.A.S (Paris) which is focused on scientific research and innovation and Invectys USA, Inc. (Houston), whose lead product is the development of a first-in-human HLA-G /CAR-T initiative. Invectys USA, Inc. has received a grant of $14.2 million from the Cancer Prevention and Research Institute of Texas (Grant ID DP200034) to help fund its HLA-G CAR-T program.
Invectys Inc. Media Contact:
Rosie Williams
Rosie.williams@invectys.com
281-384-6699