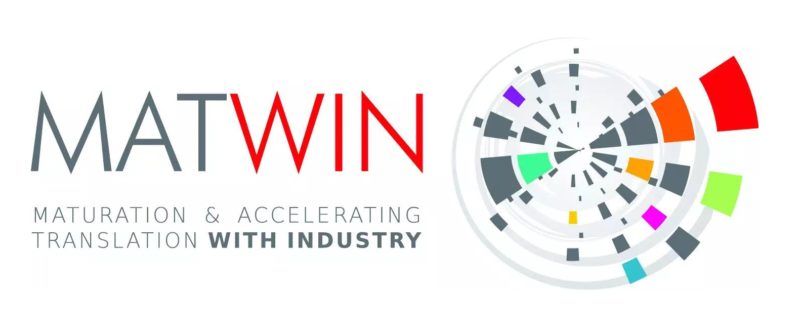 Invectys awarded "2023 Best Translational Development" by the MATWIN international Board
Houston, TX, USA, May 26, 2023 – Invectys Inc., a clinical-stage immuno-oncology company developing novel therapies for the treatment of advanced cancers, today announced it received the "Best Translational Development" award from MATWIN, a French accelerator supporting translational innovation in oncology, for its anti-HLA-G CAR-T cells.
Invectys' cutting-edge CAR-T cell therapy, IVS-3001, targets the rarely exploited immune checkpoint HLA-G. Normally expressed only during pregnancy, this checkpoint protects the fetus from the mother's immune system, which would otherwise recognize it as foreign, by shutting down the immune system's response to its presence. In cancer, this mechanism is often highjacked by tumors to create a protective microenvironment, preventing the patient's defenses from killing the cancer cells.
Following the 8th edition of MEET2WIN, the European Partnering Convention dedicated to the fight against cancer, Julien Caumartin presented Invectys' projects and vision to a committee of 20 key decision-makers in global oncology R&D from among MATWIN's partners (including Amgen, AstraZeneca, BMS, Gilead, GSK, Novartis, Pfizer, Roche, Sanofi, etc). For that, Invectys was awarded with the 1st place in the "Best translational development" category.
Julien Caumartin, CSO of the company, received the award and expressed his gratitude to MATWIN's acknowledgement of this teamwork effort: "It's a privilege to have the chance to bring a scientific blueprint gestated with coinventors, to the service of the patients".
The anti-HLA-G cell therapy had already garnered MATWIN's attention in 2019, when Invectys had already won the Best Project award for its anti-HLA-G project.
"This shows again the tremendous amount of work that has been done by the Invectys team and the recognition by experts of the quality of this work", adds François Lescure, General Manager of Invectys' French R&D subsidiary.
About Invectys
Invectys, transforming innovative immunotherapies to eradicate cancer, is a clinical stage immuno-oncology company spun-out of the world-renowned Pasteur Institute in Paris. Invectys has two wholly owned subsidiaries, Invectys, S.A. (Paris) which is focused on scientific research and innovation and Invectys USA, Inc. (Houston), whose lead product is the development of a first-in-human HLAG /CAR T initiative. Invectys has received a grant of $14.2 million from the Cancer Prevention and Research Institute of Texas (Grant ID DP200034) to help fund it's HLA-G CAR T program.
About MATWIN
MATWIN "Maturation & Accelerating Translation With Industry" is a French accelerator supporting translational innovation in oncology. The program's main objective is to select R&D innovative projects with high transfer potential and therapeutic/ diagnosis application in oncology and to support them in the development and closing of early-stage partnerships to accelerate innovation transfer from bench to the bedside.
Invectys Inc. Media Contact:
Rosie Williams
Rosie.williams@invectys.com
281-384-6699