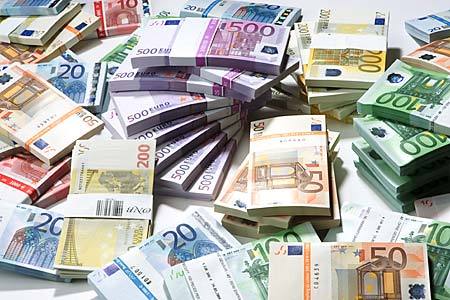 Invectys raises a further 7 million euros to accelerate clinical development of its  therapeutic cancer vaccine
With more than 17 million euros raised in total Invectys also benefits from 850,000€ in financing from Bpifrance
Paris January 21, 2016 – Invectys announces fundraising of an additional 7 million euros from its original group of private investors to accelerate clinical development of its therapeutic anti-cancer vaccine, INVAC-1, that is near the end of phase I.
This new funding round brings to a total of 17 million euros raised by Invectys with its original group of investors – family offices, business angels and private individuals who have supported Invectys since its creation back in April 2010 and have remained committed to accelerating the company's development.
At the same occasion Invectys announce having obtained 850,000€ in financing from Bpifinance. This supports the advance of the phase I clinical trial of INVAC-1, Invectys' anti-cancer therapeutic vaccine.
This clinical trial which was first announced in May of this year concerns patients with advanced cancer and is taking place in two clinical investigation centers in Paris. The two first patient cohorts corresponding to the first two dose levels proceeded with success with INVAC-1 showing an excellent safety profile as well as being well tolerated.
"This latest fund raising round will allow Invectys to accelerate clinical development of INVAC-1, out therapeutic vaccine that targets the telomerase enzyme overexpressed in almost all cancer cells and which plays an essential role in the uncontrolled tumor proliferation" confirms Pierre Langlade Demoyen, Invectys' CEO. "The first results of our clinical trial are very promising and show the potential of our therapeutic vaccine. We hope to open up new treatment prospects for patients with cancer".
"This round of fundraising shows once again the confidence of our original investors" says Abderrahim Lachgar, Director of Operations at Invectys, who added "Invectys is a great story of a company and private investors who have engaged more than 17 million euros, including 8,7 million euro over the last year. The outstanding sum raised from the same investors shows the potential they attach to Invectys technology and products at the moment of our first phase I clinical trial."
About INVAC-1
INVAC-1 is a therapeutic cancer vaccine targeting the enzyme telomerase that is over expressed in the vast majority of cancer cells and which plays an essential role in their uncontrolled proliferation.
About Invectys
Founded in April 2010, Invectys is a Paris based biopharmaceutical company specializing in the development of innovative anti-cancer immunotherapies.
Invectys explores novel approaches aiming to mobilize and restore the anti-tumoral capacities of the patient's immune system. This new therapeutic vaccination strategy allows targeting any type of cancer. To do so Invectys focuses on a universal antigen, telomerase, which is absolutely crucial to cancer development.
Thanks to an exclusive and worldwide license Invectys taps into a rich patent portfolio from the Pasteur Institute. In addition, the company has generated 8 patents of its own that cover all its in house products and technologies.
To learn more about Invectys: www.invectys.com or contact us.
Press Contact:
Acorelis – Gilles Petitot – gilles.petitot@acorelis.com – +33 620 27 65 94