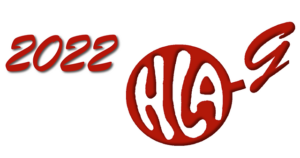 9th International Conference on HLA-G
July 4th – 5th 2022
Fondation Singer-Polignac,
43 Avenue Georges Mandel, 75116 Paris
Invectys will be attending the 9th International Conference on HLA-G.
Focused on the key immunomodulatory molecule HLA-G, this conference aims to cover the research within this field. Advances in oncology, organ transplantation, autoimmune diseases, virology, etc, will be presented.
Invectys will be giving 2 presentations: « Redirection of immune cells specificity against HLA-G: anti HLA-G CAR T Cells« , on July 4th at 12:10, and « Advances in cancer immunotherapy development: new VHH-based immune checkpoint inhibitors targeting the receptor ILT4« , on July 4th at 12:50.
If you would like to set up a meeting, feel free to contact us at contactus@invectys.com.
About Invectys
Invectys, transforming innovative immunotherapies to eradicate cancer, is a clinical stage immuno-oncology company spun-out of the world-renowned Pasteur Institute in Paris. Invectys has two wholly owned subsidiaries, Invectys, S.A. (Paris) which is focused on scientific research and innovation and Invectys USA, Inc. (Houston), whose lead product is the development of a first-in-human HLA-G /CAR T initiative. Since 2010, Invectys has raised over $63 million in private funds to develop two innovative platforms of immunotherapy products that target "universal" tumor antigens. Invectys has also received a grant of $14.2 million from the Cancer Prevention and Research Institute of Texas (Grant ID DP200034) to help fund it's HLA-G CAR T program.
Contact:
Invectys, Inc. – Rosie Williams
contactus@invectys.com