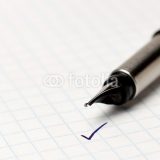 Invectys receives ANSM approval to start clinical trial for INVAC-1, its leading anticancer immunotherapy
INVAC-1 is an anticancer candidate vaccine targeting telomerase activity in cancer cells
Paris, September 29, 2014 – Invectys announces today that its leading anticancer candidate vaccine INVAC-1 has received authorization from the French Medicine Agency, ANSM (Agence Nationale de Sécurité du Médicament et des produits de santé) to start a clinical trial in cancer patients.
INVAC-1 pharmacology is based on a therapeutic vaccination approach targeting cancer cells, which invariably overexpress telomerase, an essential enzyme for the uncontrolled tumor growth.
The phase I clinical trial will be initiated in cancer patients in order to evaluate the safety, tolerability and immune response of the vaccine after excellent non-toxicity results in preclinical studies.
Enrollment of participants into the clinical phase I study is expected to begin Q4, 2014. The trial will be performed in French major oncology centers.
Dr. Thierry Huet, Ph.D, Director of Invectys Research and Development, said: "The excellent pharmacology results obtained in animals without any sign of toxicity encouraged us to offer as fast as possible this innovative treatment to cancer patients. Invectys' stakeholders including scientific and medical board members are very confident that INVAC-1 represents a new class of drug that could provide the fatal blow to eliminate cancer cells residing in a patient."
Dr. Thierry Huet added: "Our focus is now on completing preparation for enrollment of the first participants. The aim of the phase I clinical trial will be to collect data on the optimal dose and schedule of administration based on safety and immune response assessments of this innovative immunotherapy."
"This authorization granted by ANSM, the French health competent authorities, represents a major step forward for Invectys." concluded Dr. Pierre Langlade Demoyen, Invectys's Chief Executive Officer. "INVAC-1, a novel first-in-class immunotherapy drug, has an undeniable therapeutic potential for the treatment of all types of cancers."
About Invectys
Founded in April 2010, Invectys is a Paris based biopharmaceutical company focusing on the development of innovative anti-cancer immunotherapies.
Invectys explores a unique approach by enhancing and restoring potent antitumor immunity for each patient. This new therapeutic vaccination strategy targets nearly all types of cancer. Invectys' focus is the telomerase enzyme crucial in the immortalization of cells leading to cancer.
The company was granted an exclusive word-wide license on a patent portfolio owned by Institut Pasteur. Since its inception, Invectys has filed additional patents covering all its technologies.
More about Invectys: www.invectys.com or contact us.
Press Contact:
Acorelis – Gilles Petitot – +33 (0)6 20 27 65 94