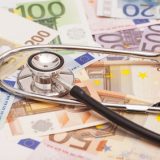 Invectys secures €15 million equity financing to advance lead program INVAC-1 into groundbreaking phase II clinical trial in CLL
Financing complements the €4.3 million raised in July 2017 and represents one of the largest immune-oncology financing rounds in Europe.
It will support the current Phase II clinical trial of lead therapeutic DNA vaccine INVAC-1 for the treatment of Chronic Lymphocytic Leukemia (CLL) conducted at
MD Anderson Cancer Center, Houston, USA.
Paris, October 29, 2018 – Invectys is a biopharmaceutical company spun out from Institut Pasteur developing new immune-oncology treatments for patients affected by hematological and solid tumors. Its lead product INVAC-1 is a remarkable first-in-class molecule that sailed through its Phase I clinical trial. Not only did INVAC-1 prove to be safe and well tolerated, it stabilized 60% of patients with late stage IV cancers. The present round finances a phase II clinical trial at the Leukemia Department of MD Anderson Cancer Center in Houston, Texas. The cancer to beat is Chronic Lymphocytic Leukemia or CLL.

This Series A financing round was led by a life sciences-savvy family office with multiple stakes in immune-oncology in the US and in Europe, and by Invectys' current investor, complemented by other private investors and high net worth individuals.
CLL is the most common of adult leukemias and has an incidence of nearly 21,000 in the USA. Present therapies are not without side effects while cure is not possible as the cancer resides in the bone marrow, a compartment that is inaccessible to existing drugs.
INVAC-1 is the most advanced DNA therapeutic vaccine targeting human telomerase, which is expressed in the vast majority of tumor cells. INVAC-1 trains cells of the immune system to attack tumor cells. Importantly these immune system cells can get into the bone marrow and could clear out the tumor cells residing there.
A Phase II Clinical tril at the MD Anderson Cancer Center
At the MD Anderson Cancer Center, the Phase II open-label clinical trial involves two arms of 42 patients each. In the first arm INVAC-1 is combined with ibrutinib, a remarkable FDA approved drug that is widely in use in the USA. In the second arm CLL patients with indolent disease will be treated. Such patients do not present with advanced disease and it is considered better to "watch and wait" and treat only when the diseases advances. This watch and wait group represents the largest number of CLL patients with heretofore unmet needs. INVAC-1 hopefully will represent a breakthrough therapy for the treatment of these patients.
For both groups the reduction of the Minimal Residual Disease, a meaningful and measurable clinical parameter, could represent a cure for patients in both arms of the trial.
FDA Approval
Invectys obtained FDA approval for the trial within one month, which is close to a record. This was partly because of the safety profile of INVAC-1, the trial opens up therapy to patients who were off-prescription, and the fact that the MD Anderson Cancer Center is a reference for CLL with the key opinion leader Dr. Michael Keating.
The trial comes at a time when Jim Allison of the MD Anderson Cancer Center was awarded the 2018 Nobel Prize for Medicine for his work on developing antibodies to immune checkpoint molecules that turn off the immune system. Harnessing and manipulating the intrinsic power of the immune system has become one of the hottest areas in biotech. Invectys' INVAC-1 follows on from Dr. Allison's work. Indeed, INVAC-1 can be combined with immune checkpoint molecules to further tip the balance in the battle between the tumor and the immune system in favor of the latter. It is not surprising that Invectys is preparing further clinical trials for INVAC-1 in combination with PD-1/PD-L-1 inhibitors.
Pierre Langlade-Demoyen, co-founder and CEO of Invectys highlighted the groundbreaking nature of this clinical trial: "It is really exciting to move into a Phase II clinical trial, especially at the MD Anderson Cancer Center, the world's foremost hospital for cancer therapy. We're very pleased to have on board new investors from the Houston area as well as our historic investors. Products like INVAC-1 are poised to emerge as mainstream components to combination immune-oncology regimens."
About Invectys
Founded in 2010 at the Pasteur Institute in Paris, Invectys SA is a biopharmaceutical company focused on the development of innovative immuno-oncology treatments. Invectys has raised €38 millions. The company has developed a broad pipeline including one platform designed to provide low cost easy-to administer cancer therapies, alone or in combination with other treatments as immune checkpoints antibodies. Invectys products aim to enlist and restoring natural antitumor efficacy from cancer patients.
For more information, please visit www.invectys.com
Media relations:
Invectys – Acorelis – Gilles Petitot – gilles.petitot@acorelis.com + 33 620 276 594